Closed for the Season
---
We will be using TeamSnap for our registration system this year. New this year is the option to sign up for Zone Tryouts (U14 – U19 only) during the registration process and the processing of deposit cheques, so please look out for these changes.
Players will NOT be permitted to attend any practices or games until ALL registration information (including completion of ePact profile, waivers, receipt of proof of residency and age) are received by the registrar. Players are not considered registered until all payments have been received.
IMPORTANT: Please carefully read the information below before registering online.
We look forward to seeing everybody back on the ice!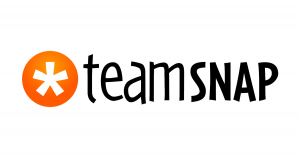 PLAYER REQUIREMENTS
Players registered in FUNdamentals to U19 must reside in either Surrey or White Rock to be on a SWRRA team. Players who reside in these cities but would like to request to play with a different association are required to register with SWRRA and submit a Release Application not later than Oct 1, 2022. Contact the registrar for more details.
REGISTRATION FEES
Registration Fees include the BCRA insurance fees.
Division
Birth Year
New player

Returning Player – EARLY Registration
(Until June 30)

Returning Player – LATE Registration
(July 1 – Dec 31)
Zone Tryout
Fundamentals
2018 – 2015
$250.00
$320.00
$420.00
–
U10
2014 – 2013
$475.00
$475.00
$580.00
–
U12
2012-2011
$475.00

$475.00

$580.00
–
U14
2010-2009
$475.00

$475.00

$580.00
$25
U16
2008-2007
$475.00

$475.00

$580.00
$25
U19
2006-2004
N/A

$475.00

$580.00
$25
18+ (Open)
2004 or earlier
N/A
$475.00
$580.00
–
Designated Goalies
2010 or earlier
$280.00
$280.00
$280.00
$25
Masters
$88.00
$88.00
$88.00
–

*Please note you must pay for registration online by credit card, we do not accept cheques as payment for registration fees
PAYMENT PLAN
Returning players to Ringette will have the option to pay with installments. If chosen, the initial payment will be $280 and the remaining amount owed will be paid in two equal payments on 31 July 2022 and 31 Aug 2022. Registrations made after 31 July will only have 1 or no installment options depending on when registration is completed. There is no additional cost for choosing to pay with installments.
Early Registration (May 15 – June 30)
Late Registration (July 1 onwards)
DISCOUNTS
$25 discount for the 1st sibling and $50 for the 2nd and subsequent siblings.
$50 total discount upon completion of a year (minimum 9 Executive Meetings) on the SWRRA Executive Board.
DEPOSIT CHEQUES
NEW PROCESS for submitting deposit cheques – once teams are formed, the Team Managers will collect the volunteer & uniform deposit cheques. Do not mail deposits. Teams will not be provided jerseys or official team documentation to register for tournaments until ALL team deposit cheques are received.
All deposit cheques are to be made payable to, Surrey White Rock Ringette Association or SWRRA and must be POST DATED to April 1, 2023. Each player must have their own individual deposit cheques. Siblings combined cheques will be returned for correction.
Uniform Deposit: $120.00 per player
Volunteer Deposit: $300.00 per player
*Please note no exceptions will be made and cheques will be cashed at the end of the season should the 4 hours of required volunteer time not be completed.
VOLUNTEER REQUIREMENTS
SWRRA depends 100% on volunteers and we would like for all families to be involved with making the season run smoothly.
Each family/individual player is responsible for a minimum of 4 hours of volunteer time to the association, up to a total of 12 hours. This volunteer time does NOT include hours put towards your individual team (ex: scorekeeping, time keeper & shot clock). The registration process includes a waiver to be signed acknowledging your understanding of this requirement and gives SWRRA permission to deposit cheques for those who do not complete their mandatory hours.
Volunteer Opt-Out Options: If you do not wish to volunteer your time, please select the Opt-Out box during registration. $300 will be charged to your credit card for each player at registration.
REFUND POLICY
Refund requests must be received in writing by email to registrar@surreywhiterockringette.com
Full refund before the season starts (first ice time).
Before September 30 – 90%
October 1 to November 30 – 50%
No refund after November 30
*All refunds are subject to transaction fees charged by TeamSnap
ZONE TRYOUTS
U14, U16 & U19 players may sign up for Zone Tryouts at time of registration. However, a call-out for tryouts will also be made later in the summer and players may choose to sign up at that time instead. Sign up details will be sent at that time and a per player transaction fee will apply. There is no maximum number allowed to tryout, everyone who would like to tryout may do so.
Players who did not sign up for Zone Tryouts on registration, a separate registration is now OPEN. Click here to register.
The registration form will remain open until August 20, 2022.
HOW TO REGISTER
| | | | |
| --- | --- | --- | --- |
| Division | Age on 31 Dec 2022 | Description | Registration link |
| Fundamentals (New & Returning) | 4 up to 7 yrs | Players who are new to ringette or skating, learning basic game structure or who have developed some basic skills. There are 2 levels in this category and players will be assigned a level by coaches early in the season. Mini-matches are played cross ice. 8 & 9 yr olds may play at this level but are to register in U10. | TeamSnap Link |
| U10 | 8 & 9 | Players who can demonstrate that they have acquired the physical, cognitive and social readiness for more challenging play. This group plays regular games on a full sized rink. Players younger than 8 can play in this level but are to register in FUNdamentals and will be assessed early in the season. | TeamSnap Link |
| U12 | 10 & 11 | Registration based on age. | TeamSnap Link |
| U14 (including designated goalies) | 12 & 13 | Registration based on age. | TeamSnap Link |
| U16 (including designated goalies) | 14 & 15 | Registration based on age. | TeamSnap Link |
| U19 (including designated goalies) | 17 & 18 | Registration based on age. | TeamSnap Link |
| Open (18+) | 18 & Older | | TeamSnap Link |
| Masters | 19 & Older | | TeamSnap Link |
If you have any questions, please contact registrar@surreywhiterockringette.com